Tulay McNally
Electronic Arts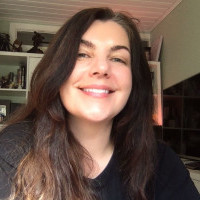 Tülay Tetiker McNally is Director, Inclusive Design & Product Development at Electronic Arts and is responsible for establishing EA Studio's global approach to creating inclusive products and features that put players first, partnering with EA development teams worldwide. Beginning her career in the video games industry more than 15 years ago at SEGA and Square Enix, she later joined Electronic Arts to head up Central Development Operations at BioWare Edmonton. More recently Tülay was a Senior Development Director at DICE Stockholm. Tülay is originally from Turkey and was raised in Munich, Germany. She has had the opportunity to live and work in countries across Europe and North America. An experienced public speaker and mentor of students and young professionals, she connects with gamers to listen to what makes them feel excluded or marginalized. For the future Tülay wants players to engage with games in safe, fun, and positive ways regardless of who they are or where they are from, to bring inclusive design and thinking to the core of game design. Tülay holds a Master of Arts Degree in American Studies, with specializations in the History of Immigration & Civil Rights Movement, and BA in Psychology from Ludwig-Maximilians-University in Munich. In 2020 she has been selected as an inaugural member of TGA's Future Class.
Tulay McNally is speaking at the following session/s
Why Designing Inclusive Player Experiences Should Be Everyone's Priority
Tuesday 12th July:
17.00 - 17.45
Room 1
The session will go over Electronic Art's approach to inclusive design through our Inclusive Design Playbook. Inclusive Design is about designing for as diverse a range of people and abilities as possible. It is a philosophy that encourages us to consider how gender, age, sexuality, ethnicity, socio-economic background, culture and customs, body shapes and sizes, religious beliefs and other characteristics shape the way we interact with the world. We believe that games have the power to transcend society as the characters we create and the stories we tell can positively impact the world around us. By involving diverse perspectives, amplifying the voices of all players, and ultimately helping to build muscle memory with game teams, we make sure everyone in our communities feels welcome. This talk will emphasize why we need to recognize that every action carries an impact on the wider community, and we'll keep pushing ourselves to improve in this area for our players.
Takeaway:
Attendees will be equipped with ideas and real-world examples of how we can portray characters with diverse backgrounds authentically and how we can avoid unconscious bias during the creative process
Have a better overview of inclusion in video games and how they can reduce toxic behaviour within gaming communities
Have a good overview through specific examples of how EA is applying inclusive design in their games
Learn about lessons learned ad adjustments we have made since we first started with this work, based on product reception and employee feedback