Robby Yung
Animoca Brands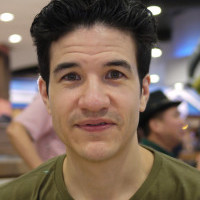 Robby is the CEO of Animoca Brands, one of the leaders in blockchain gaming and the creators of titles like Phantom Galaxies, The Sandbox, REVV Racing, MotoGP Ignition, F1 Deltatime, Crazy Defense Heroes, as well as tokens like SAND, REVV, GAMEE, TOWER, and QUIDD. Before Animoca Brands, Robby co-founded One Media Group and Redgate Media, both of which he took public on the HK Stock Exchange. Robby first tried to create a metaverse when he invested in Muse Communications in 1997 after reading Snow Crash.
Robby Yung is speaking at the following session/s
How Making Blockchain Games Has Changed the Way I Think About the Internet
Tuesday 12th July:
11.00 - 11.45
Room 1
Animoca Brands is one of the leaders in blockchain games as well as one of the most active investors in the space, and after talking to hundreds of companies and making a handful of games, a few things have become clear about how blockchain changes everything. Come join us to find out.
Takeaway:
Understanding blockchain games
Making quality games in blockchain
Getting to grips with investing in blockchain games