Nathan Mackenzie
Sharkmob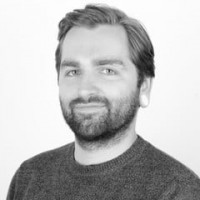 Nathan Mackenzie is the Lead Environment Artist at Sharkmob London. He has been in the gaming industry for almost 5 years, and started his career as a contract environment artist at Playground Games working his way up to Lead in his current position now. Nathan has credits on several of the Forza Horizon titles, his most recent being Forza Horizon 5 where he overseen the tooling and creative design of the road network within the world. In his personal projects Nathan can usually be found creating detailed Materials using Substance Designer, allowing him to stretch his creative and technical fingers in his downtime.
Nathan Mackenzie is speaking at the following session/s
Building AAA Environments at Scale
Thursday 14th July:
16.00 - 16.45
Room 2
AAA Games are getting bigger and more detailed all the time and players are expecting more than ever before. It is quickly becoming a reality to design and create large-scale AAA worlds not only with a high amount of detail but also to a tight deadline.
In this talk, we will discuss a framework in which we can achieve highly detailed art whilst still maintaining high production standards and ultimately creating worlds that are attainable as much as they are detail-rich!
Although this discussion may be aimed more towards leads, managers, and those wishing to become leads, I believe everyone will be able to learn and pick up some information to aid them in their work going forward, from beginner to expert.
Takeaway:
· Insights into attaining AAA environment art standards and the challenges you might face.
· Light production ideas that artists can use to develop their workflows and pipelines.
· Creating detail-rich worlds in a short amount of time.
· Advice around team structure and culture.