Joy Dey
Creative Assembly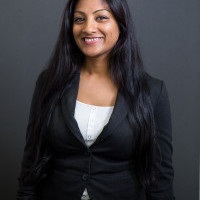 Joy Dey has been in the industry for 13 years working on many different titles and in a variety of roles in different companies including EA, Microsoft and Headstrong Games. She is currently a lead designer on an unannounced project at Creative Assembly. She has worked on the popular Total War: Warhammer franchise, where she oversaw the development of the prologue and the players' critical first experiences of the game. Joy plays an active part in many of Creative Assembly's social and cultural undertakings in her spare time, utilising her creativity and love of games for making the world a little brighter.
Joy Dey is speaking at the following session/s
Keeping it Simple: Creating a Tutorial for a Grand Strategy Behemoth
Thursday 14th July:
11.15 - 12.00
Room 2
Total War is a franchise with a 25-year-old history, with layers and layers of complexity and depth, accompanied with a complicated set of rules. This could be quite intimidating for someone to try for the first time. With Total War: WARHAMMER III we set out to create a campaign specifically for people to learn the game. This was the birth of the Prologue campaign. The challenge was to create something that would appeal to our hardcore audience but also provide a platform for those new to the franchise. This requires the team to understand the audience experience; a challenge for a team who knows the game in and out. In this talk we'll go through the process and exploration in creating the Prologue campaign; bringing different people from different teams together to delve into the challenges and to try different approaches. It was important for us to hear from everyone, recognising that a good idea or approach could come from anywhere – that diversity of perspective was essential when looking at different audience experiences. We considered the different ways individuals learn, how we could teach to adapt to these learning styles and enhance the tutorial overall. We'll look at how we worked with User Research experts to test the tutorial and gain invaluable feedback, focusing on clarity of information balanced with immersion in the experience. Overall, this talk will delve into the different iterations of the prologue that we explored, the different challenges and considerations, and how we finally landed on the end experience.
Takeaway:
The importance of hearing/including everyone and gaining diverse perspectives
How to teach something complicated by keeping it simple
The importance and role of UX testing