Jorvik Zhang
Tencent Cloud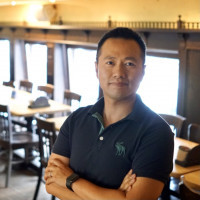 15+ years of working experience in the ICT industry through various roles including IT service lead, CIO, senior consultant, regional sales director, etc., which provides me with a combination of experience and knowledge to understand the gaming industry friends better from different angles. Besides, my gaming tech team is supporting some of the well-known games in China and overseas with Tencent Cloud gaming solutions e.g. audio chatting in the game.
Jorvik Zhang is speaking at the following session/s
Importance of Quality Immersive Social Integration When Bringing Games to Asia
Tuesday 12th July:
11.00 - 11.45
Room 4
Asia market has generally more hardcore mobile games, enabling gamers to enjoy a more immersive social experience is crucial to achieving healthy engagement and retention.
Takeaway:
Cultural differences and needs of social mobile games
How AAA experiences can be enjoyed on mobile
Tencent's innovation in this space