Jay Shin
Arrogant Pixel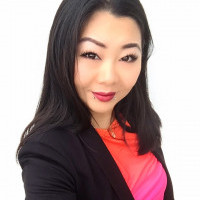 Jay Shin is a game developer, business owner and educator from the UK. She is a co-founder and director of an indie game studio, Arrogant Pixel LTD who are best known for releasing a pixel-art, point and click adventure series, 'The Tale of Doris and the Dragon'. She is a course leader and senior lecturer on the Games, Design and Animation course at the University of West London and is currently working towards a PhD in Project Management at Birkbeck College, University of London. Recently, she has been elected to the UKIE board and is involved publicly with Women in Games as an Ambassador. She also works with the following orgs: ShePlaysPodcast, Game Dev London, Project AWR (Asian Women Representation) and Westmont Hub.
Jay Shin is speaking at the following session/s
The Realities of Starting an Indie Game Studio
Thursday 14th July:
12.15 - 13.00
Room 6
You have a great game idea but does that necessarily mean you have what it takes to run a successful business? Most game developers wanting to start their own studio haven't been to business school or don't have a perfect business plan. But is passion enough to get a small company off the ground? In this talk, we will explore topics related to start-up formation and some tips and tricks to assist any aspiring game dev entrepreneurs.
Takeaway:
Realities of starting up a business from scratch with no money, industry connections, or AAA experience
How to mitigate risk when starting up a small business
Responsibility and fiduciary duty in being a founder