Hannah Flynn
Failbetter Games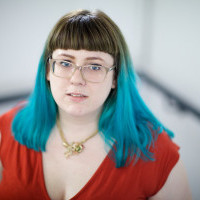 Hannah is Communications Director at Failbetter Games, where she has worked since 2014, growing the community around games largely based in the Fallen London universe. She is also responsible for marketing, advertising, social media and events. Previously she worked on digital projects for Tate, and in the communications teams at NSPCC and Penguin Random House.
Hannah Flynn is speaking at the following session/s
Building a Contented Game Community
Tuesday 12th July:
16.00 - 16.45
Room 1
Bringing perspectives from across indie, AAA and everything inbetween, Hannah, Stevie and Abbie will discuss the strategies which have helped them form and grow successful, contented communities. We'll look at the values behind communities, how to enact them in your rules, and how to maintain a welcoming atmosphere as your community reaches maturity.
Takeaway:
How to structure a new community space to set it up for success
How to maintain interest in a community between releases
What do to when your community isn't gelling well