Edwin Jones
Mediatonic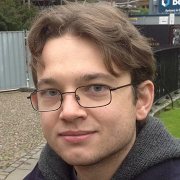 I'm a senior software engineer for Mediatonic working on our backend game services since 2017.
Edwin Jones is speaking at the following session/s
Terminal Velocity: How Backend Game Services Power Our Titles
Thursday 14th July:
15.00 - 15.45
Room 2
In this session, we'll be going over how the game services team is structured at Mediatonic and our role in the success of Fall Guys. We'll be walking through how we prepared for and managed the explosive launch of our game. We'll cover how we've scaled the game over the last few years to manage millions of players. We'll be providing a broad overview of our processes, designs, and workflows.
Takeaway:
Learn how Mediatonic handled a very busy launch for Fall Guys
Learn how we leverage cloud services to allow us to scale to millions of CCUs
Find out more about game services as a discipline and how cloud services could help you scale your own projects